ENABLE YOUR CHILD TO LEARN THE ARABIC LANGUAGE NATURALLY AND EFFORTLESSLY
THE YEARS ARE GOING BY...
AND YOUR CHILD'S LEVEL OF ARABIC HAS NOT CHANGED
Arabic teaching to children, in the UK and elsewhere, suffers from a lack of methodology. 
All of those involved agree on the same observation: a lot of effort is made by associations and families but in the end very minimal results, which are insufficient and far from what's expected.
Our children spend several years studying the Arabic language with an average of 4 to 5 hours per week, and they can barely read and write at best, and take little pleasure in learning the new language. They are reluctant to go to class.
As a parent, you want to stack all the odds on your child's favour to learn Arabic. 
JUST LIKE YOUR CHILDREN, I'VE ALREADY EXPERIENCED THIS!
Like most parents of my generation, I spent a lot of time in weekend Arabic classes, with days that seemed longer than the week. The lessons were boring, the methods ineffective, the results non-existent.
In 2006, Mouadh, my oldest child, came into the world. Then in 2007 Safiya joined him. As a parent who is passionate about the Arabic language, I whole-heartedly wanted them to learn Modern Standard Arabic but I didn't know how to go about it. Besides speaking to them in an Arabic dialect and putting on cartoons for them in Modern Standard Arabic, I didn't know of any other way to enhance their level of Arabic! Additionally, I didn't want them to take the traditional classes that were given by the associations in my city.
I had understood that the method of teaching them to read and write without comprehension wasn't effective and would lead nowhere. Not to mention the fact that the desire to learn Arabic was not aroused at all in the children.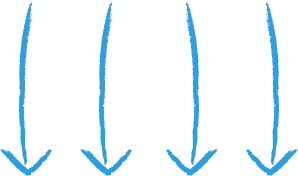 THIS IS THE SOLUTION THAT ALLOWED MY CHILDREN TO UNDERSTAND AND SPEAK MODERN STANDARD ARABIC FLUENTLY
Everything changed in 2009, the day I participated in an Arabic language teacher training course in Marseille provided by Arabic for All, a Saudi institute based in Riyad specialising in the teaching of the Arabic language, one of whose speakers was one of the authors of the famous programme "Alarabiya Bayna Yadayk".
It is a training that will completely consolidate me in my vision of teaching the Arabic language and that will make me discover a revolutionary method that will change my professional and personal projects.
It is a method of acquiring the Arabic language through immersion and interaction from the famous Palestinian linguist Professor Abdellah Dannan, to whom, in 2015, was awarded the prize for the best teaching method of the Arabic language in a school setting.
It's a method that is based on a communicative approach to the Arabic language based on listening and interaction.
"100 hours of immersion in the Arabic language is more effective than years of studying the Arabic language."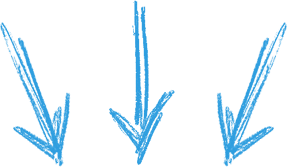 Here is an audio from my 10-year-old daughter Safiya telling, in more than perfect Modern Standard Arabic, the story of the true navigator who discovered America.
Why is the immersion programme the best method of acquiring the Arabic language for our children?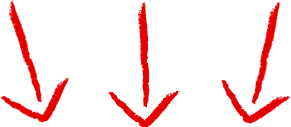 This programme is based on the "Arabic Immersion" method. Already adopted by many educational organisations in the Arab and Anglo-Saxon world, this pedagogy has enjoyed great success around the world. Thanks to its fun and benevolent approach, "City Mosque" will bring your child and the Arabic language together.
This new Arabic language learning programme for children is innovative. It is intended as a proposal for improvement in the transmission of the Arabic language to children.
As you can imagine, the Arabic Immersion programme change your view of acquiring this noble and under-emphasised language!
This initiative will shake up the existing courses being offered by proposing a new approach and renewed hope to all those parents who want their children to learn such a coveted language.
Who is behind this unique programme?
After earning his BA in English Literature and his high school diploma from Damascus, Professor Abdellah Dannan attended the University of London where he obtained a Master's in Education and a PhD in Linguistics. He devotes more than sixty years of his life to education as an instructor, teacher and university professor.
As a linguist, novelist and poet, Professor Abdellah Dannan published over sixty articles and books on teaching Arabic to children. In 2015, he received, at the international conference in Dubai, the prize for the best method of teaching the Arabic language in schools.
What does the immersion programme consist of?
Total immersion in the Arabic language (no translation)
Acquisition of the Arabic language in a natural way
Sessions based on interaction and fun activities
Prioritising oral comprehension and production
Train children to speak Arabic
About the pedagogical manager.
Objectives of the immersion programme
Increase the child's exposure time to the Arabic language
Develop love for the Arabic language
Develop children's oral comprehension in a natural way
Examples of children who have completed the immersion programme
Testimonials from parents of children who have taken the immersion programme
Here's what they are saying about our immersion programme...
Hybrid Method
(In-class + Online)
Face-to-face immersion programme
One immersion session per week (2 hours 30 minutes)
Access to the Arabic Immersion digital platform for each student
Total immersion in Arabic (No translation)
A fun approach
A pedagogy in accordance with the Dannan method
Audio stories in Arabic for download
Explanatory animated videos in Arabic
One audio forum per week in Arabic
Decreasing rate for siblings